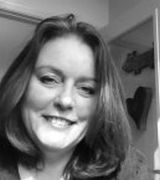 Sheila Lawrence, Realtor

About

Realtor (18+ years experience)

Specialties: Country Properties & Estates, Listing Agent, Buyer's Agent, Relocation,1031 Exchanges

I love being an advocate for my clients…

With Buyers, it is important to remember that a home supports the whole person. So, whether they are in the market for a primary residence, or a second home, getting to know my Buyer clients; their lifestyle likes and dislikes, the way they live in their homes, what they do for fun as well as what they do for work helps me to find the right selection of homes for them to view.

When it comes to Sellers, the sale of their current home is the springboard that will get them to the next stage in their life, whether it's trading up, downsizing, or relocating. So, it's critical that the home is well placed in current market values, professionally presented and marketed effectively.

With investment property clients, it is about planning the sale and reinvestment of funds to get them the property with the most upside and to maximize their savings on taxes. (I have authored and taught a class on 1031 Exchanges at the Santa Rosa Junior College through Community Education on this topic, and all the different ways in which you can use an exchange to gain a very real financial advantage.)

"My focus is on laying out the available options, pluses, and minuses, and to supply the information and advice my client needs to make the decision that is right for them. I value my clients' trust and I am rewarded by making a difference in people's lives. What could be more fulfilling than that?!"

When I am not working I love to tour art galleries and craft fairs, hike on the coast, read, and spend time with my two grown daughters whenever I can. I aspire to cycle more, do more of my own art, get another Westie (dog) ,do the San Francisco Stairway hikes and to never stop learning.

For over 12 years I served on the board of EcoRing, a non-profit focused on encouraging environmentally responsible tourism and raising the awareness of the unique beauty of Sonoma County. EcoRing is the contributing sponsor to the 2012 Eco Odyssey, a twelve day, 200-mile journey from San Francisco to Jenner by bike, kayak, hike, horse, and electric car following the old North West Pacific Railroad route.

Designations: Senior Real Estate Specialist, Certified Distressed Property Expert, Diamond Society Award, Agent of the Month, Realtor

References available.



My Mission Statement:
My philosophy is simple: My focus is to help you accomplish your Real Estate goal. Whatever that is, and it is different with everyone. I don't want to get you into just any piece of property, I want you to get the right one; the one that will be a satisfying purchase for years. And during the process, I want you to feel you have all the pertinent information and support you need to make informed decisions along the way.